Microsoft inaugurates a new state of the art sustainable campus adding to its investments in Israel.
The new Microsoft campus costs about one hundred and five million dollars and is situated at the Herzliya Pituah business district. It will be able to handle an influx of two thousand eight hundred employees as well as customers and clients who visit the campus.
It will host all of Microsoft's local divisions as well as a technology experience center for customers and partners. To experience the finest technological developments in the industry worldwide.
The campus is designed with Microsoft's sustainability values woven into every area and detail. It is the first office complex to be certified as environmentally sound in the country.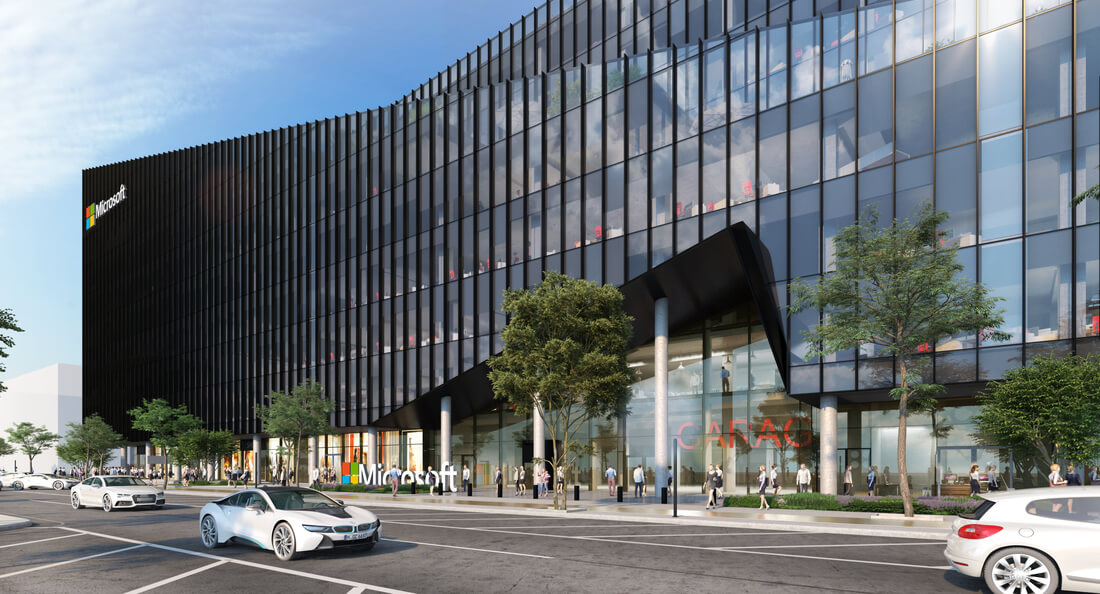 Ronit Atad, General Manager, Microsoft Israel speaking about the campus noted it is built with a fierce sustainability agenda. This masterpiece campus will house employees with workspaces designed for accessibility, efficiency and the employee's wellbeing in every corner, she adds.
"The new campus brings a new experience to all of Microsoft's employees in Israel. And I'm happy for this personal and professional union.
The physical proximity will empower us and improve our service to our customers and partners.
This new innovative tech center will allow us to offer our customers and partners the best and most cutting-edge solutions that will lead them to success and digital independence."

Ronit Atad, General Manager, Microsoft Israel.
[jetpack_subscription_form show_subscribers_total="true" button_on_newline="false" submit_button_text="Sign up and get
the latest in news, offers, opportunities
and community events across
Africa and the Middle East." custom_font_size="16″ custom_border_radius="0″ custom_border_weight="1″ custom_padding="15″ custom_spacing="10″ submit_button_classes="" email_field_classes="" show_only_email_and_button="true"]
The innovative campus in Herzliya is a long-term investment in by Microsoft, says Michal Braverman-Blumenstyk, CVP and General Manager of Microsoft Israel R&D.
"A great deal of thought was put into every detail. From convenient transportation, through accessibility and integration of diverse populations. To wellbeing in food, fitness, and leisure."

Michal Braverman-Blumenstyk
Microsoft also plans to build a new Israel cloud region to be available starting with Microsoft Azure in 2021, with Office 365 to follow.