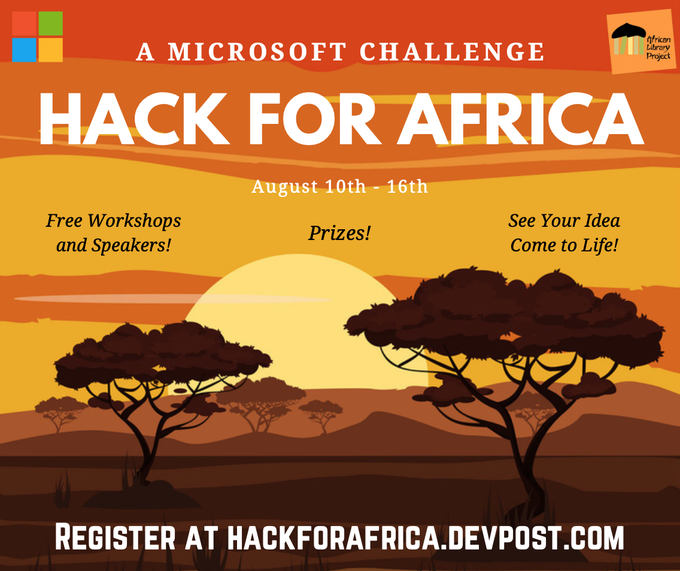 African Library Project in partnership with Microsoft presents the Hack for Africa Challenge.
A hackathon event aimed at discovering solutions that address some of Africa's pressing needs in literacy, health, and any other sector.
The hackathon event invites makers, innovators, educators, policy experts, and students from across the globe to participate.
Hack for Africa challenge submissions open from August 10 to 16. It is opened to persons 13 years and above. There is about $6420 in prizes to be won.
Visit the hackathon event page for event rules and details.
Join 2,487 other subscribers
Check out other stories from the region.