DynExcAfrica brings digital skills training to girls in northern Cote d'Ivoire with support from Microsoft Philanthropies. The initiative dubbed DynExcAfrica STEM Tour, skilled six hundred and seventy two girls across M'bengué, Dikodougou, Sinématiali and Korhogo.
Étape de M'bengué terminée. 2 jours d'apprentissage et de partage des @STEM avec 248 filles. Objectif très atteint on attendait 200 filles. Nous avons semé la graine de la technologie. Merci à notre partenaire @Microsfot. pic.twitter.com/0AwZ6ts6MV

— DynExcAfrica (@et_dea) December 23, 2019
The tour is an initiative by DynExcAfrica to encourage girls pursure STEM programs. With the aim of bridging the digital divide, Fognon Maimouna KONE, founder of the initiative shares. She also seeks to reach girls in underserved areas of Côte d'Ivoire with the training.
She notes the initiative is an opportunity for girls outside the capital city to familiarize themselves with digital technology and become agents of technological evolution in Africa.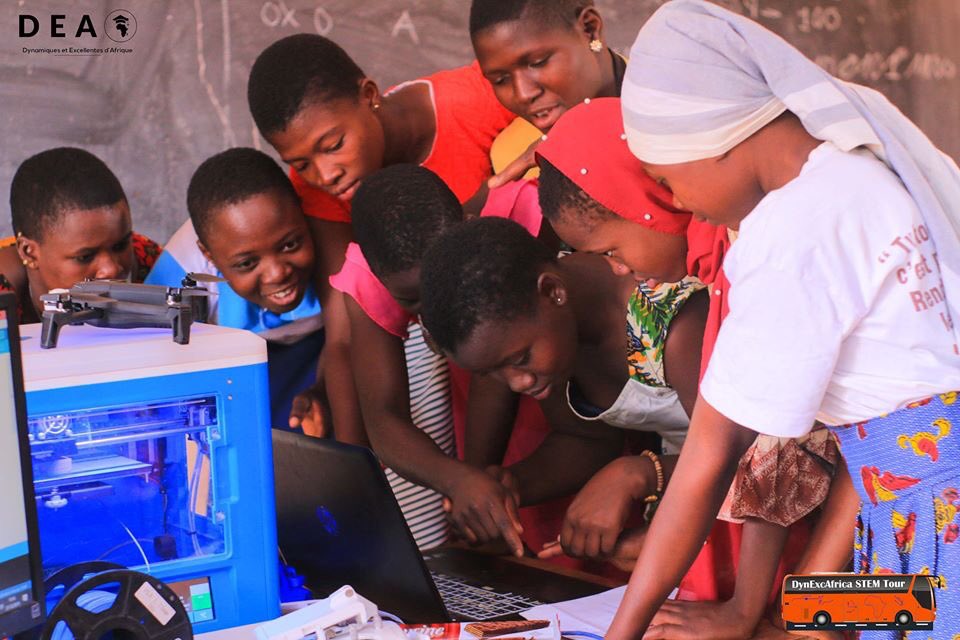 Ce que nous recherchons c'est de réduire la fracture numérique féminine qui est très forte dans des villes en dehors de la capitale. Donner la chance aux de se familiariser avec le numérique et être des actrices principales de l'évolution technologique en Afrique car elles ont le potentiel. Leur faire connaitre les challenges de la technologie, le monde de la programmation. Permettre aux filles d'apprendre à travers la pratique la magie de la science afin qu'elles n'aient plus peur de la série scientifique.
Jour 1 de formation à M'bengue, l'engouement des filles était au rdv. @Microsoft @MichelleObama #DynExcAfricaSTEMTour #DynExcAfrica pic.twitter.com/KcOXnUKhmN

— DynExcAfrica (@et_dea) December 21, 2019
Other partners of the tour include Learning for all, Simplon CI, We Fly Agri, AfricaBot and BoraKids.
Join 2,483 other subscribers