Microsoft Kenya and Harvard Business Review, HBR, host Kenyan CFO's and COO's at the Harvard Business CFOs Roundtable. The event sought to educate and highlight how these executives can improve corporate performance using advanced technologies. Conversations also included opportunities and possibilities rising in the digital transformation era for the finance department and professionals.
The round table discussion showed that top managers must leverage advanced technologies like the cloud and artificial intelligence to remain competitive. This will promote an environment that is agile to the change brought about by digital transformation. Also leading the companies to reach goals concerning growth, profitability and productivity.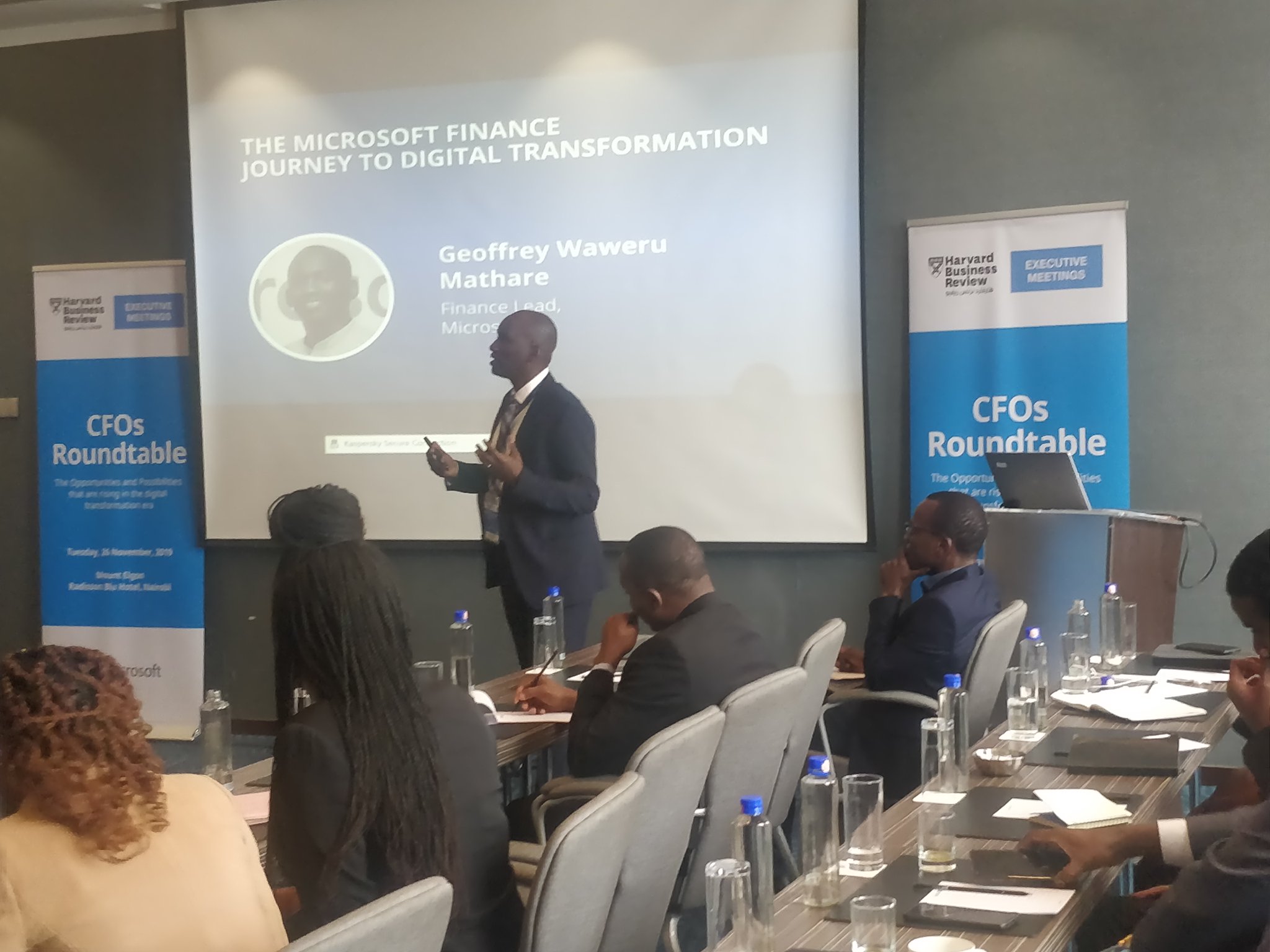 Organisations must be acutely aware of the uncomfortable shift in roles says Geoffrey Wawere Mathare, Finance Lead, Enterprise Business for Microsoft North, West, East & Southern Africa, Levant & Pakistan countries.
Speaking to business executives at the HBR CFOs Roundtable, Geoffrey noted "the role of today's CFOs and finance executives must take into consideration a much broader scope requiring a heightened technological sophistication. The emergence of the digital age is fundamentally changing the priorities and roles of today's finance executives, and security forms an integral part of this", he continued.
Geoffrey Mathare, shared; Getting rid of paper, Have one version of the truth, Forecast, Make it visual and Collaboration as steps to digitally transforming the finance department.

"By choosing to adopt innovative technologies, CFO's and COO's alike will strengthen organizational leadership. Cultivating company growth through more efficient and productive allocation of resources, leading to stronger compliance. Microsoft is fully committed to accompanying them on this journey."
Emerging roles in Finance:
Bot controller
Data scientist
Risk & compliance manager
Digital finance team manager
Check out Microsoft's 2019 Finance Trends Report.
Join 2,606 other subscribers