Accenture South Africa wins the prestigious managing director's partner of the year award. Awarded during the Microsoft South Africa partner awards for fy19.
Each year Microsoft recognizes the contributions of its partner community that enable and empower Microsoft's customers do more. Through providing, designing and implementing innovative customer solutions using Microsoft technologies and solutions.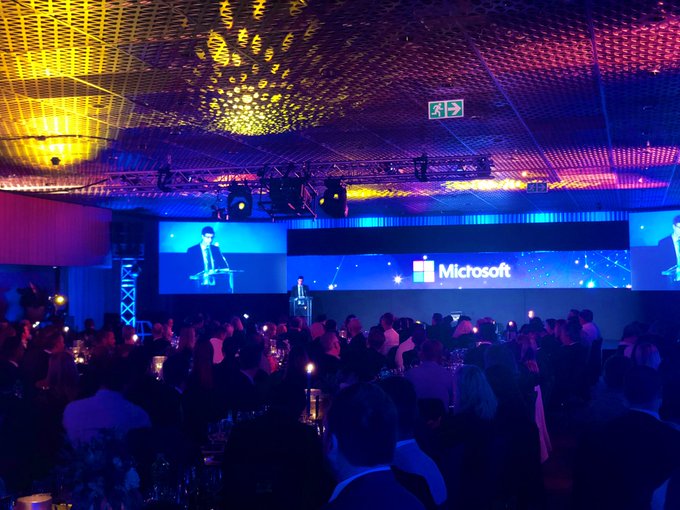 Microsoft South Africa Commercial Partners Lead, Lionel Moyal, addressed over a hundred partners who were in attendance. Sharing that the awards recognizes innovative and forward thinking partners. He iterated that "as we move towards the fourth industrial revolution it is important that we[Microsoft and Partners] work together, sell together and win together."
MD Partner of the Year – Accenture
Speaking about Accenture's success this year, Lionel says Accenture South Africa changed its entire business strategy. From consulting to working with us[Microsoft] to envisage what is possible for customers.
We highlighted earlier the 2019 global Africa and Middle East Microsoft country partner award winners. With Mint Management Technologies winning South Africa Partner of the Year award.
Apart from Accenture, there were other award winners on the night. Top winners include BUI winning four awards on the night. While Altron Karabina and Mint Group winning three awards each.
Here is a list of full award winners at 2019 Microsoft South Africa partner awards dinner.
2019 Microsoft South Africa partner Award Winners
Microsoft Modern Workplace Partner of the Year – Altron Karabina
Cloud Platform Partner of the Year – BUI
Data and Analytics Partner of the Year – Altron Karabina
Artificial Intelligence Partner of the Year – Mint Group
Security Partner of the Year – BUI
Business Applications ERP Partner of the Year – Altron Karabina
Software Asset Management Partner of the Year – Vantage Systems SA
Application Development Innovation Partner of the Year – Tangent Solutions
Cloud CRM Partner of the Year – Mint Group
Consumer and Retail Partner of the Year – Tarsus technology Group
Retail Partner of the Year – Makro
OEM Partner of the Year – Mustek
Licensing Solution Provider of the Year – First Technology
CSP Indirect Provider of the Year – Tarsus on Demand
Open Source Partner of the Year – Tangent Solutions
CSP Reseller of the Year – First Technology
Vertical Solution Partner of the Year – Nebula
Services Partner of the Year – BUI
IP Co-Sell Impact Partner of the Year – Citrix
Best Go To Market Execution Partner of the Year – Mint Group
Azure Consumed Revenue Partner of the Year – BUI
ISV Partner of the Year – IoT NXT
Emerging Partner of the Year – Phulukisa Health Solutions
Top Customer Adds Partner of the Year – Ascent Technology
Managing Director's Partner of The Year – Accenture South Africa